Perhaps it's my move to Maine a few years ago, or maybe it's just the resurgence of plaid in fashion, but I am loving me some tartan! Thankfully, my local thrift shops are ripe for the wooly plaid pickin'. I found a super fun blazer last weekend for $2 (woot for half price color days).
I love pairing tartan with black and saddle leather brown. It tones the print down a bit so you don't wind up looking like this: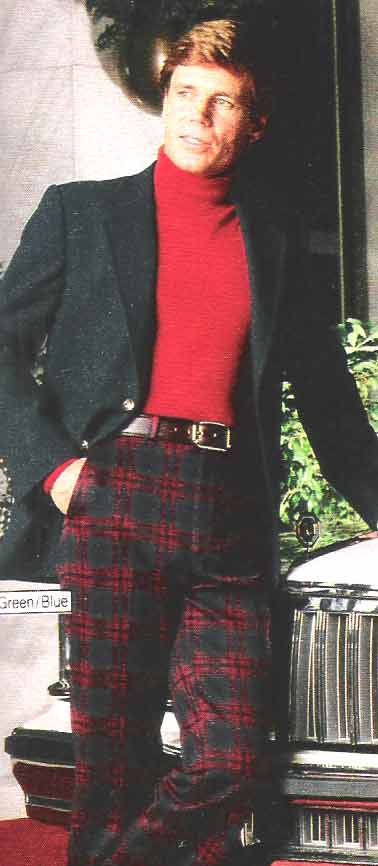 On some sick level, I do think he's rocking this outfit. But, I played it safe:
Black skinny pants: H&M
Gray ruffle shirt: local boutique
Tartan blazer: vintage
Boots: L.L.Bean
Watch: Michale Kors
Oh, and speaking of my watch, this was Ross's Christmas present to me. Yep, I'm already wearing it. I wanted an over sized watch, and when I found this rose goldtone Michael Kors watch I fell in love. Since he is a super tricky online bargain hunter he managed to get it majorly on sale. Score.
Have you been rocking any festive holiday-inspired looks?